Hybrid operates as both research and development catalyst, chemical manufacturer and nanotechnology company. Hybrid created and manufactures various forms of Polyhedral Oligomeric Silsesquioxane, known simply as POSS. Its unique blend of organic and inorganic materials allow melding of the best properties of different materials, which until POSS, was not possible.
At Hybrid, we seek to empower researchers, companies and innovators to be agile and creative. The high performance materials and technology sectors are brimming with talent. This talent seeks to develop new products and processes that will revolutionize their individual industry. But they're falling just short.
POSS fills this gap. It allows processes to be smarter. It makes products harder, or lighter, or thinner or stronger, or…whatever our many clients need it to be. Through POSS, we aim to open new frontiers in product development in commercial and industrial sectors.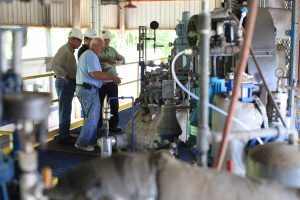 Our goal is for hybridplastics.com to exist as part catalog and part textbook. Meaningful innovation with POSS occurs regularly, whether around the corner in our lab or around the globe. We gather that growing knowledge base to live on this site, to encourage the exchange of ideas. We sell over one hundred different types of POSS in bulk and R&D quantities. Finally, we make our team of POSS experts accessible, in order to customize our product and services to meet the evolving demands of industry worldwide. We invite you to join us as we continue finding the next great solution, and the next, and then the next.
Detaylı bilgi için tıklayınız.